Please check this events from WAIM!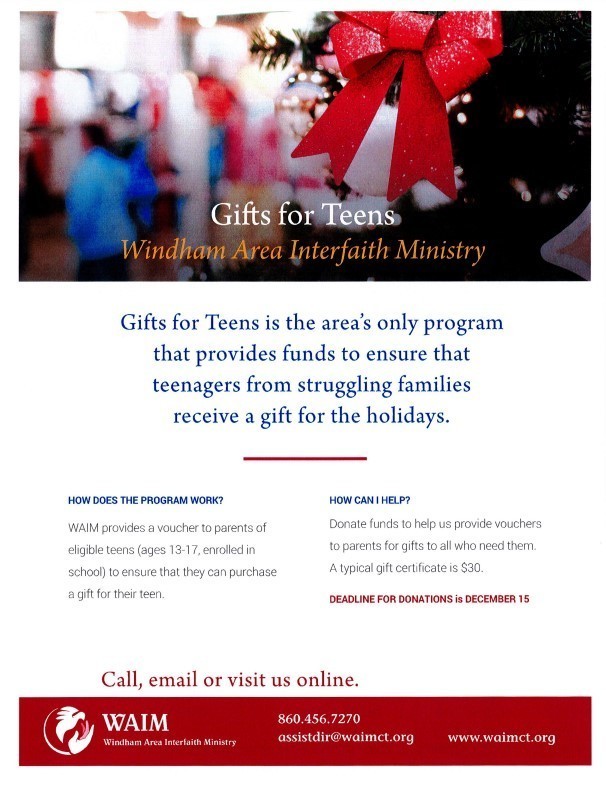 Gifts for Teens
Windham Area Interfaith Ministry
Gifts for teens is the area's only program that provides funds to ensure that teenagers from struggling families receive a gift for the holidays
How Does the program works?
WAIM provides a voucher to parents of eligible teens(13-17, enrolled in school) to ensure that they can purchase a gift for their teen.
How can I help?
Donate funds to help provide vouchers to parents for gifts to all who need them. A typical gift certificate is $30.


DEADLINE FOR DONATIONS is DECEMBER 15.
Call, email or visit us online.
WAIM
Windham Area Interfaith Ministry
860.456.7270
assistdir@waimct.org www.waimct.org